Lumina recently had the honor of being chosen in The Baltimore Sun's top workplaces for 2022. At Lumina Solar, we strive to provide all of our employees with an exceptional work environment and career development.
By working together, we provide reliable solutions that help home and business owners save money on their monthly energy bills and reduce their carbon footprint. We focus our mutual passion and respect to usher in a workplace where our employees can grow as individuals and as part of a professional team. As a company, our shared mission is to build a more sustainable future through leading solar technology.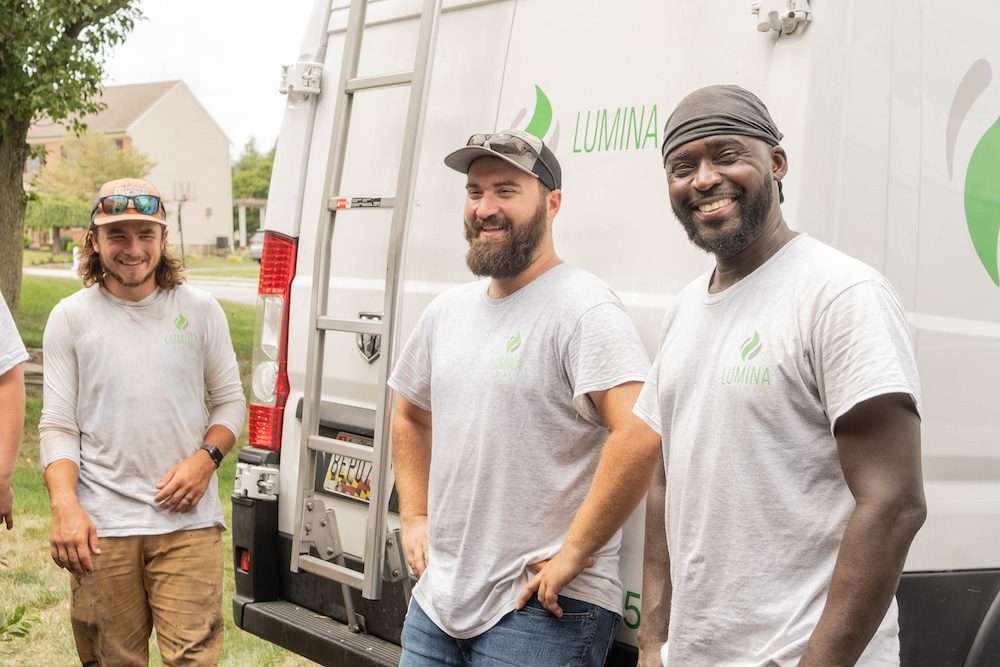 What Goes Into a Top Workplace?
We believe your job should improve your quality of life which is why we incorporate three fundamental principles into our workspace. The first is our comprehensive benefits, where we provide our employees with paid time off, leave, parental leave, 401k match, and excellent health care benefits. Next is our commitment to facilitating a balance between work and life. We understand that an overworked team is an unsuccessful team, so we focus on a strong work-life balance for all of our employees. Finally, we focus on career growth. With solar being one of the fastest-growing industries, we firmly believe in providing our employees with a pathway to succeed in the solar industry through top-tier training in your relevant field. 
We're honored to be named one of the top workplaces in Maryland. Each day, we strive to create a work environment that is equitable, comfortable, and provides a great quality of life to our employees. We look forward to continuing to grow and getting to know the new team members that join the fold.
If you are interested in joining the Lumina Solar team or would like to inquire about how solar can work for your home or business, call us or visit our website to get in touch with one of our solar representatives today!