As this year comes to a close we can truly look back at 2020 as a year of turmoil and perseverance.
The Holiday Season is now upon us and regardless of what holiday you celebrate, let's just take a moment to rejoice and acknowledge that 2020 might be a year to forget.
That is unless you don't want to…
At Lumina Solar we've dealt both directly and indirectly with the fallout of this year and we can genuinely state that we feel stronger, more steadfast and more committed than ever to our company philosophy. Providing the best technology, products and service in the industry. It's what Lumina was founded on, it's what we believe in.
Of course, no one is going to put Solar Panels on their gift list to Santa this year, but with the growing economic crisis, even Santa should be looking for ways to save money in 2021.
Here at Lumina we're dreaming of a Solar Holiday because we know what Solar means to our customers;
No more worrying about the thermostat.
No more fear of utility rate hikes.
No more complaints about leaving the lights on.
No more ginormous electric bills.
Solar is more than simply something you put on your roof to save money.
Solar is a genuine idea that we're taking responsibility for our impact on the world that we live in. It's a mark of pride worn by our customers that they're doing their part to reduce greenhouse gas emissions, increase air and water quality and provide a beautiful planet for their children to inherit.
So Go Solar for the savings, Go Solar for the Earth, Go Solar for the peace of mind, and Go Solar because it is a smart decision.
Happy Holidays from Lumina Solar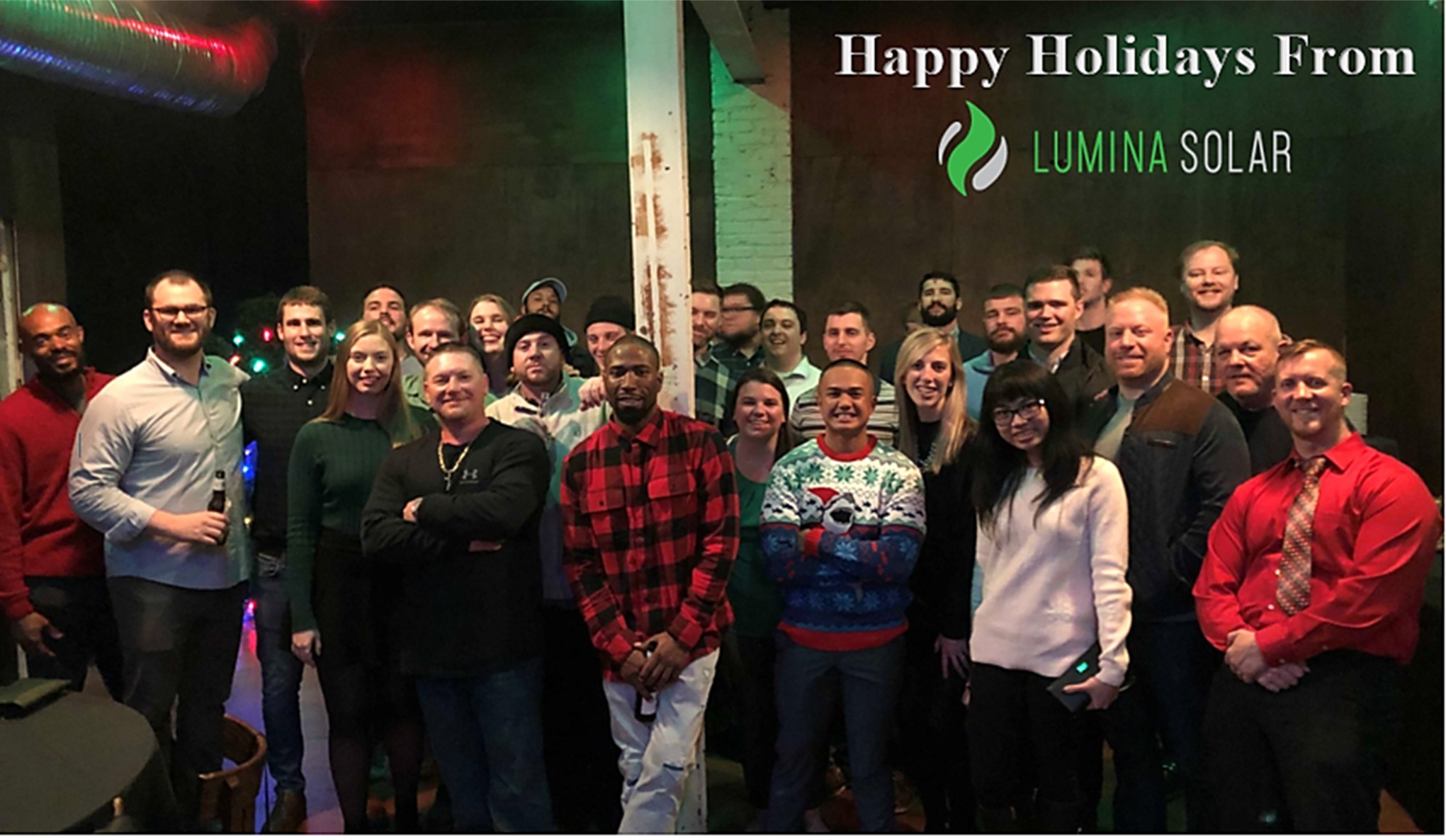 *Above picture taken prior to COVID-19 outbreak. Lumina Solar is proud to commit to COVID-19 safety and protocol to include; social distancing, face coverings and virtual appointments with customers.